Myanmar
MISSION UPDATE FROM MYANMAR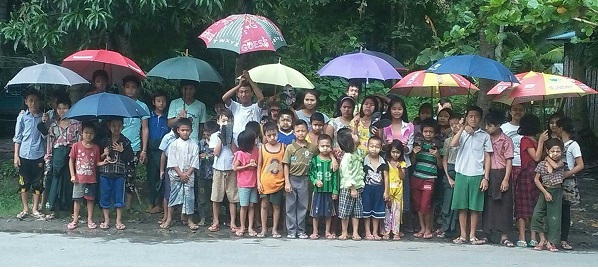 September 2018
We have come to the 9th month of the year and it is a good time for us to evaluate everything that we have done throughout the year. I pray for you there that God will be always in charge for every ministry that you are running. As for us here, we thank God for His guidance that He uses and enables us to bless this country through evangelism, discipleship and education. Two preschools, 12 tuitions and this week we will add another place in Myaung Mya, with the total of around 500 children, we also reach out and teach some ladies at several places. We thank God for His kindness through the people who graciously help us renting two houses for our preschools. We hope that within 6 months we can build a simple building on our own land so we don't need to hire any other place.
As for our online Bible and Theological Course, we thank God for 14 groups and 300 active members so far, through this online course we can see many hearts are changed and many lives surrendered to serve the Lord in the mission field. Bible teaching shaped them in their view of God, themselves and others, changed their characters and brought them to their life goal for God's kingdom.
As for our lives here, we thank God for His providence, how He supplies every need through you and our Indonesian brothers and sisters, also through selling sand painting to Jakarta. But I think I need to start to make financial anticipation for the years to come. I plan to teach English as part time job in an institution. For this reason, I will take TEFL Course (Teaching English as Foreign Language) as soon as possible, God willing.
This week we are so blessed to have an opportunity to distribute for free, rice, cooking oil, clothes etc to a moslem community in Hpa An township, they are flood victims. That's all we can inform you this time. May God continue to work among us. Amen.
Yoppi-Rini