---
Life is Better Together!
Belonging Believing Aspiring Achieving
Life can be hard. We live in tough times. Many of our support networks have been taken away. The good news is you don't have to face life alone. Life is easier when you have great people around you. At Lifespring, we are saving a seat for you! We meet every Sunday at 10.30am at Sherwood Drive, NG22 9PP and at 6pm at Bethel Church, Carter Lane, Church Warsop, NG20 0SP.
Christmas at Lifespring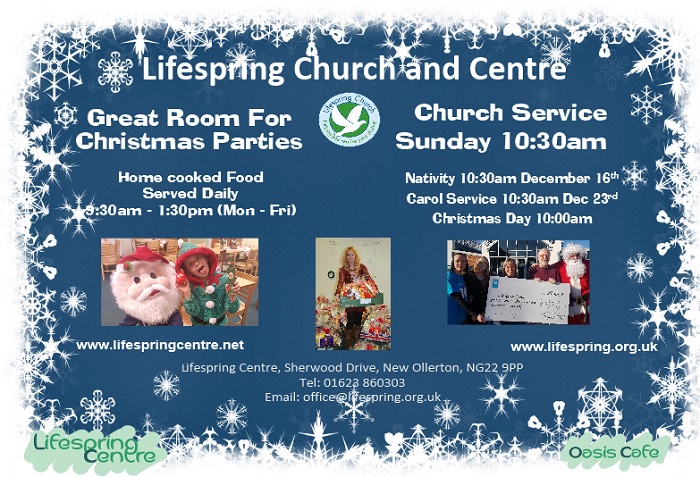 ---