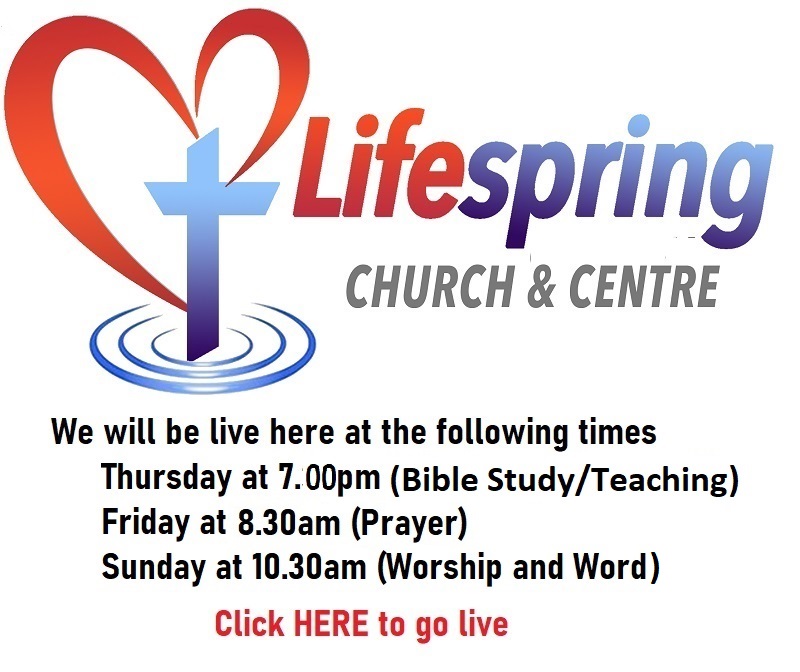 In view of the government's guidance, all our church services and midweek gatherings are suspended until further notice. While we may not be meeting physically in a building, be assured that the Church is not closed. We are the Church. Our Sunday Service, Bible Study and Prayer meeting now take place online and all are welcome to join us on Facebook (lifespringcentreollerton) or on the internet at www.lifespring.org.uk. See above for details.
Pastorally, we continue to support each other through phone calls, WhatsApp groups, Zoom, Messenger, texts etc. If you are somehow out of the loop, call the Church office on 01623 860303 or email us on office@lifespring.org.uk. The office is still staffed on a daily basis.
If you need practical support by way of a food hamper or a telephone call, there is a Helpline and the number to call is 07754 536 530 (Ollerton) and 07394914909 (Warsop).
These are strange and difficult times but we believe that "The name of the Lord is a fortified tower; the righteous run to it and are safe." (Proverbs 18.10). May the Lord guard and protect you.
Love and blessings,
Mike and Liz and the Leadership of Lifespring Church
Church Made Simple
To those who don't attend a Church, it can seem a strange and even frightening place. Church can seem complex and complicated. At Lifespring, we try to make things as simple as possible.
At Lifespring, we will help you to do three things:
Meet with God and love Him;

Meet with other believers and love them;

Serve our community.
We promise you three things:
We will welcome you and give you a sense of belonging;

We will give you time to work through your issues with self, God and others;

We will clearly signpost the direction of lifelong travel for you.
Hurry and grab a seat; there is still one with your name on it! This offer will expire one day (but not too soon we hope)!
---